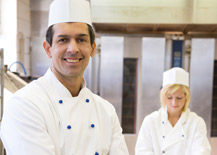 Our History
Having a magnificent reputation, Designs by Rachel knows what it takes to put on elegant events with spectacular floral displays. From classic weddings to corporate galas and seasonal parties, we are a unique floral company. We set ourselves apart by mixing creative thinking and colorful ideas with fresh florals.
It's About Customer Service
Since opening in 2003, we have maintained a professional and innovative balance. Everyone on our staff is a team player and believes that attention to detail is what counts. From our designers, order takers and drivers we all work with the goal of providing extraordinary service for all.
Our strength is an unmatched customer service. Wether it is a small thingking of you pick me up bouquet or a grad knock their socks off each arrangement is created with pride and love for hospitality, flowers, gardening and gift giving. We take a great deal of pride in our presentation, our service, and our floral and event knowledge.
Same Day Delivery is Avaliable
We service Lubbock, Texas and the surrounding 50 mile area.